I started blogging a little over a year ago. It started as kind of whim really. I had gotten into baking more and started to follow some food blogs on the web. I loved reading all of their recipes and trying them at home. As I started to make more and more treats...i got more excited and started to put the pictures on Facebook. This lead to several people asking me for different recipes.
A good friend then suggested that I start a blog. I told them that I certainly wasn't an expert on baking, I just liked doing it. In return she said that she would love to read a blog from someone who is just learning, because then they would feel more confident trying the recipes themselves.
So Laura's Baking Talent was born. I started the blog and at first I didn't really let too many people know about it. However over time I shared it with more family and friends and eventually I even started to venture out to other blogs where I left comments from Laura @ Laura's Baking Talent.
The cool thing about leaving comments on other blogs is that it gives you exposure to so many new faces, and they start to come to your blog as well. You then go back to their blog.. and before you know it you start to learn more about their personalities and their families and you become friends with people that you haven't even met.
One of these blogging friends is
Megan
from The Emotional Baker. Most of Megan's recipes are vegan, but they are also very tasty. You should really check out these
baked key lime donuts
. Megan was nice enough to nominate me on her
blog tour
.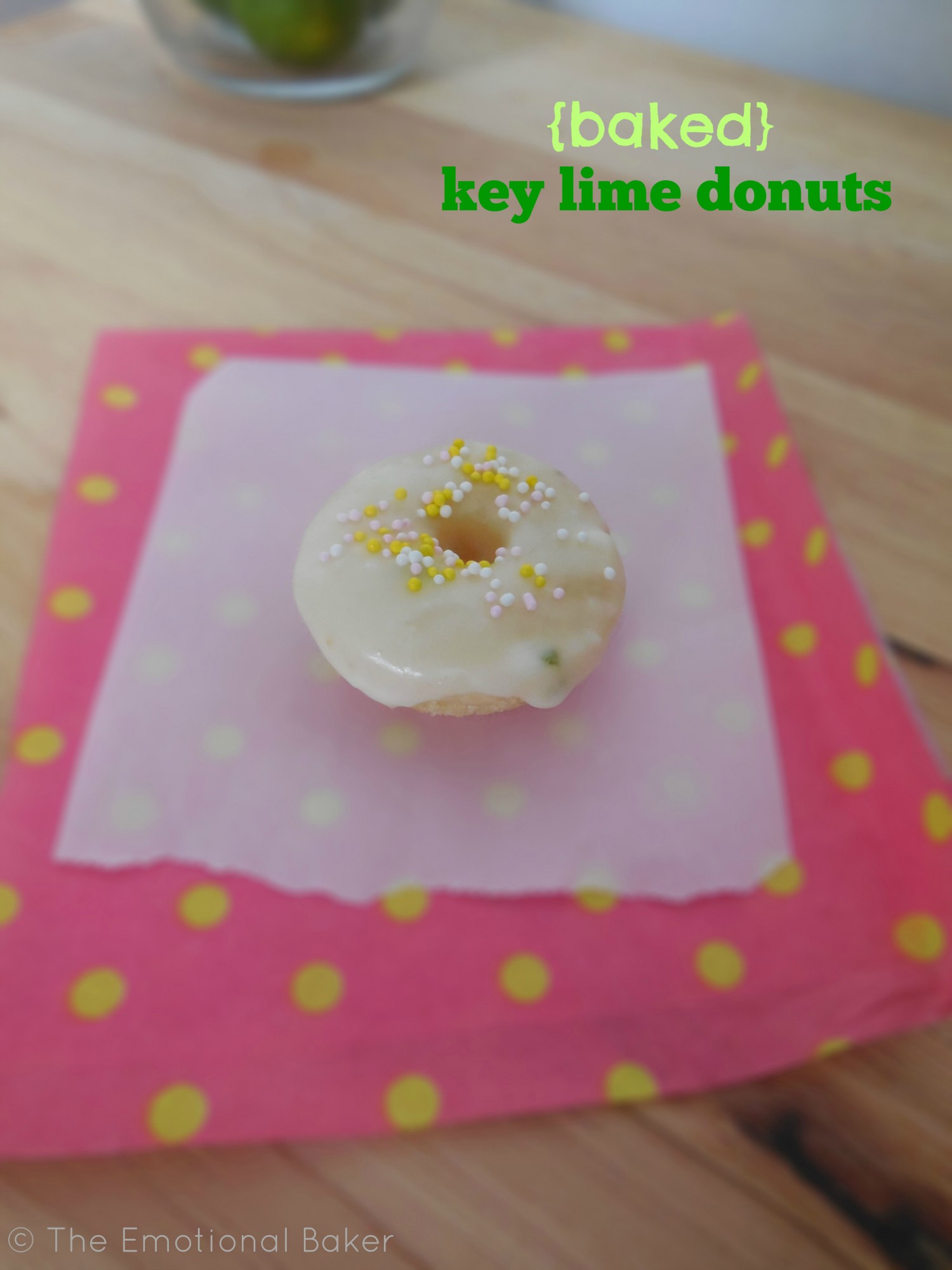 As part of the tour I need to answer a couple of questions for you and then I get to nominate a couple of my favorite blogs.
What am I working on?
For those who have followed Laura's Baking Talent from the beginning you know that I started out doing
theme weeks
. I had a lot of fun doing different themes, however it kind of limited me on the variety of posts that I could put on the blog. So I'm working on two things. The first is trying to add more variety to the food posts that I am writing about. The second is that I'm also trying out some non food posts. For example this one about
my square foot garden
.
How does my work differ from others in the genre?
I really don't strive to necessarily make my blog different. I just strive to have tasty recipes, that use simple easy to find ingredients and are relatively easy to make. I have a few non baking friends and a couple of nieces that love to try my recipes. So I want to be creative, but keep everything simple enough that people want to try making the recipes they see on the blog.
Why do I write about what I do?
I love baking and cooking in my kitchen. I feel like there is a simple satisfaction in following a recipe, getting a tasty result and sharing that with family and friends. So I write to share the recipes I find and create, so that others can have the same joy in their kitchen.
How does your writing process work?
I always have about 30 more ideas for posts than I've actually done. I will get inspiration from a tv show, a book I'm reading, or from another blog. All of these ideas end up in a little spiral bound notebook that I have.
Once I have an idea I finalize the recipe. Make it, take pictures and then I will start writing the posts. I really do love the whole process of creating the recipe and making the treats. Even though the photography will sometimes frustrate me I still enjoy taking the pictures. However I have a hard time writing specifically about how great the food tastes, or to much about the specifics of food science. There are only so many ways to say that a recipe tastes AMAZING, DELICIOUS, etc. When I was starting the blog I read some advice that you should just write like you are talking to your sister. So I end up doing just that. I write about the little things that I would talk about with my sister or mom. Like the garden, the latest antics of any of the animals, or the latest book I'm obsessed with right now.
I would like to continue my blog tour by introducing you to
David
from
Spiced
.
I specifically remember seeing a comment from David on one of the other blogs that I followed and finding my way to his website. It didn't take me long to fall in love with his recipes. I love that he has lots of grilling recipes like these
Copycat Chili's Chicken Fajitas
.
I pretty much tell the hubby that Spiced has a new recipe for him to try and he is game to try it. There are also some mouthwatering desserts like this
Classic Greek Baklava
that I always have on my list to try. I also have to add that David is married to a female engineer, so that gives him extra bonus points in my book.
The next blog I would like to feature is
Jocelyn
from
Grandbaby Cakes
. She lives right across the big lake from me in Chicago. I absolutely love that her blog is inspired by her grandmother.
She has classic twists on some southern recipes, like this
Mexican Cornbread
that will make you want to bake them immediately. However I probably love her blog most for some of her creative desserts. This
Raspberry S'more Pie
really says it all.
Please be sure to check out these other blogs. I'm sure you will love all of their recipes as much as I do.